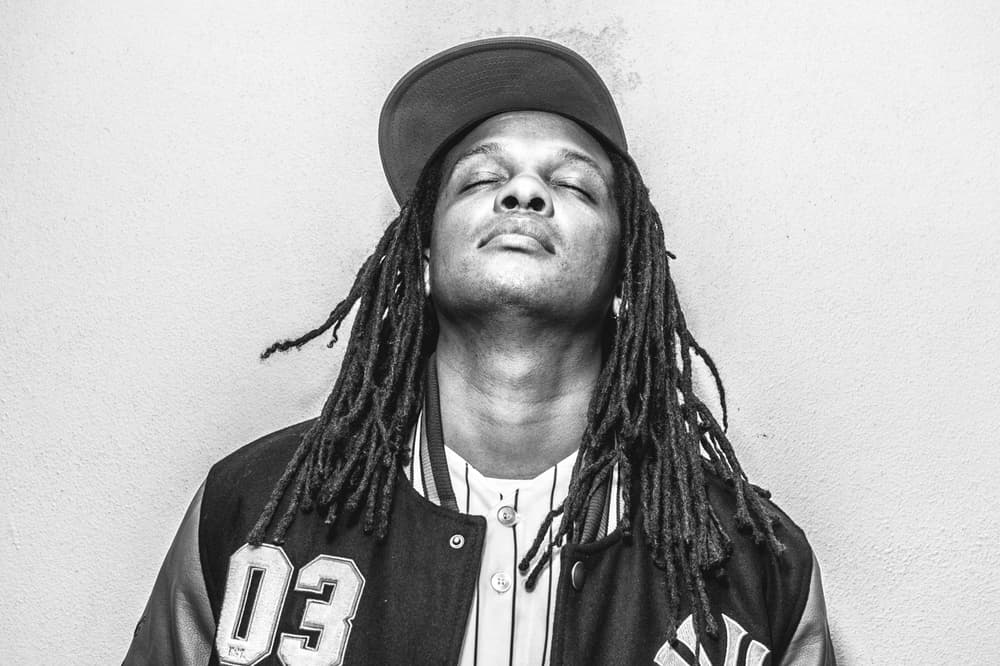 International DJ, co-founder of Soul In Motion Ldn, resident Metalheadz DJ, Serato Artist and Mi-Soul radio, BBC Radio 1Xtra, BBC Radio 1, Ministry of Sound Radio presenter and original Inta-warrior, Bailey's sets today are as full of fresh and innovative music as they were in 1995 when Kemistry & Storm recruited him for Goldie's now-legendary Blue Note Sunday Sessions. Whether in a club, on radio or online, Bailey's commitment to shining a light on exciting new musical talent is beyond question.
HisStory
Bailey's fixation with electronic dance music began in the early 80s when Street Sounds Electro Volume 1 spun into his hands whilst at school. The beats and scratching he heard on that tape plus the break dancing he saw on the streets inspired him to get involved in this new Hip Hop culture. Bailey's South London hometown was filled with sound systems' grooves, so he stepped up playing at local house parties. Bailey also sought out warehouse parties sampling Acid House, Detroit Techno and Hardcore – the emergent sounds of the late 80s/early 90s. The Breakbeat element in this new sound captivated Bailey, ultimately leading him into the world of Drum & Bass.
On the Decks
Bailey gained momentum as a DJ recording mixtapes for friends, playing in wine bars, dance halls and pirate radio stations. After a chance meeting with DJ's Kemistry & Storm they tuned into his show and recruited him for Goldie's legendary Metalheadz club nights in 1995. To this day, Bailey remains a Metalheadz resident DJ. He is also a resident at Fabio's long-standing club night Swerve and regularly tours the world as a guest with other established Drum & Bass outfits. As for Bailey's skills, when he's behind the turntables. Always an alchemist in the mix, he creates sonic landscapes as his sheer mixology elevates him above the crowd of DJ's. He is one of a handful of successful DJ's to gain fame without the help of production credits. His recordings, mainly in the form of traditional DJ's mixes have been produced for Metalheadz, the front cover CDs of various music magazines, a compilation for French owned Black Label on Sony's Music Garden imprint, a mix called Soul Thunder for the renowned U.S label Breakbeat Science to name a few.
On Radio On Digital On Line
In 2002 Bailey was selected to present his weekly radio show on BBC Radio 1Xtra running for 10 years; broadcast worldwide each and every Wednesday from 10pm as well as a shared slot on BBC Radio 1. The show was extremely successful winning Bailey and 1Xtra many awards including Best Radio Show at Knowledge's D&B Awards, Best Radio Station at The National Drum & Bass Awards (twice) alongside other triumphs. In 2013 Bailey started a new weekly show on Ministry of Sound Radio presenting live every Tuesday from 5pm propelling him once again into the world of broadcasting for a short stint. Bailey now resides on Mi-Soul Radio alongside Jumpin Jack Frost, a station owned and ran by Gordon Mac and the original team that took Kiss FM from pirate to legal.
In the Studio
Bailey began warming to life as producer/DJ in 2003 when he produced a track for Roni Size's 'Full Cycle' record label. This first step into the world of production occurred by mistake. Bailey had requested a tune from the Full Cycle crew. Instead of the track, he received gold dust – a CD of samples to make a remix. So Bailey gave it a shot. The result, a rework of Forget Me Knots by Roni Size was immediately signed to the label. To date, Bailey's produced tracks for many labels including Metalheadz, C.I.A, A Guy Called Gerald's imprint Protechshon and remixed for Nas & Damian Marley, Chipmunk, Dispatch Recordings plus producing a house track with Melissa Molinaro.
Up in the Dance
Bailey has attained Drum & Bass's stratosphere. DJing far flung events in Costa Rica, Brazil, South Africa, Japan, Australia, New Zealand, America and Europe; he's had legions of fans screaming for rewinds. His skills have earned him what every DJ in the world craves – recognition and most importantly respect. That's why in the dance they all chant, "Bailey! Bailey! Bailey!"